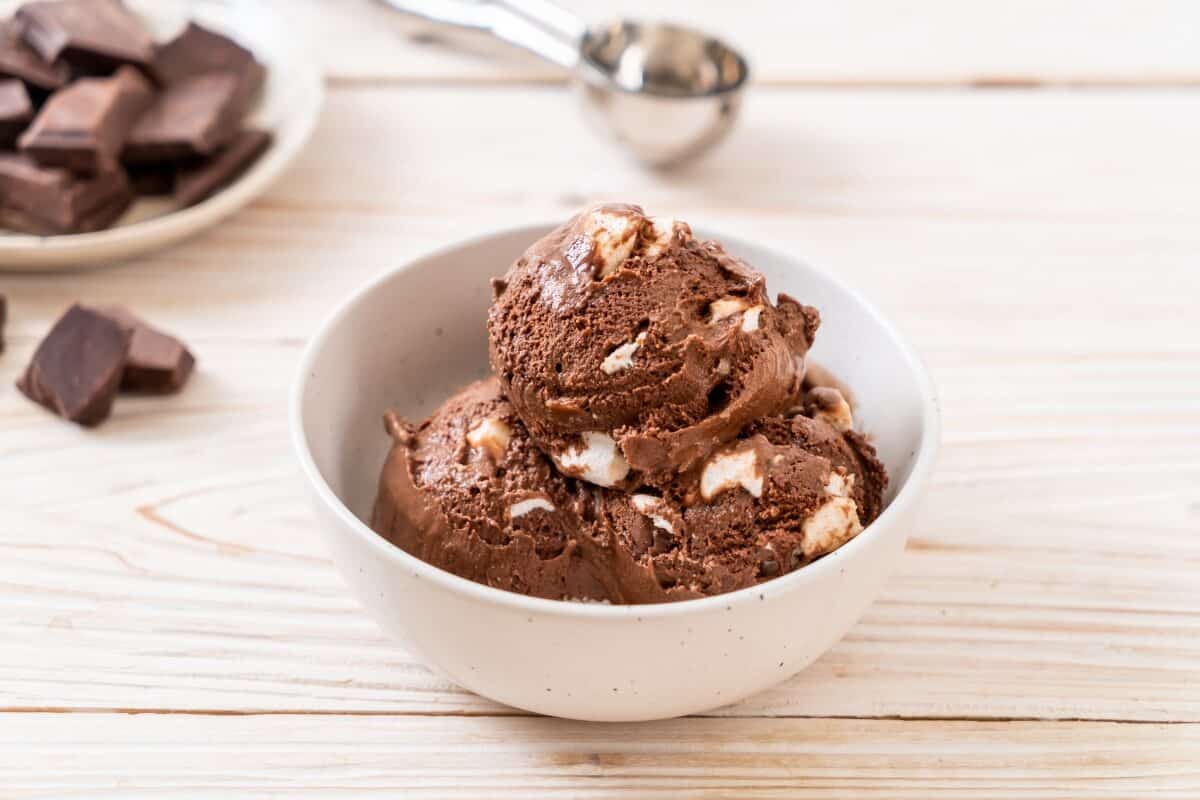 1 Cup Almond Milk
1 Cup Fat Free Cottage Cheese or Lowfat Greek Yogurt
3 Scoops (60g) Vital Whey Cocoa
2 TBSP

 Marshmallow Fluff

2 TBSP Graham Cracker Crumbs
1 TBSP 

Stevia 
Nothing says summer like sitting by a campfire, enjoying a warm evening, and toasting up some s'mores. If you can't enjoy a campfire right now, why not incorporate the delicious marshmallow, chocolate and graham cracker flavor into your daily life in another way? This s'mores ice cream recipe does just that, while also being high in protein.
The recipe starts with a milk of choice as a base. You can then add cottage cheese or Greek yogurt for texture, cocoa protein powder for a dose of chocolate-y protein and sweeten with marshmallow fluff and stevia. The protein powder, cottage cheese or Greek yogurt pack in at least 10 grams of satisfying protein to help balance the sweetness from the other ingredients. Using a sugar substitute also helps keep the sugar content low, while maintaining the sweetness of this s'mores ice cream.
One thing to note is that the recipe does call for an ice cream maker. If you don't have an ice cream maker, you can still make this recipe, it will just take a bit more effort. There are a few different methods for making ice cream without special equipment, you can find them here.
Makes 4 Servings.
Combine all of the ingredients (except for the graham crackers) in a blender (or food processor), and blend until smooth.
Pour mixture into ice cream maker. Let the ice cream churn for about 20-25 minutes, or until it becomes a firm 'frozen yogurt' texture. Scoop ice cream into individual dishes and add the crushed graham cracker over top, or swirl into ice cream if prefer. (You may also add other toppings, if desired).
Serve immediately and enjoy!
Note: You can also scoop ice cream into a Tupperware, and freeze for up to one hour, for a more firm 'ice cream' texture. However, don't let ice cream freeze for longer than one hour, or it will become an ice block! If it does become harder than you would like, you can always put the Tupperware in the microwave for about 30 seconds to defrost to desired texture!
Latest posts by WPI Processing
(see all)