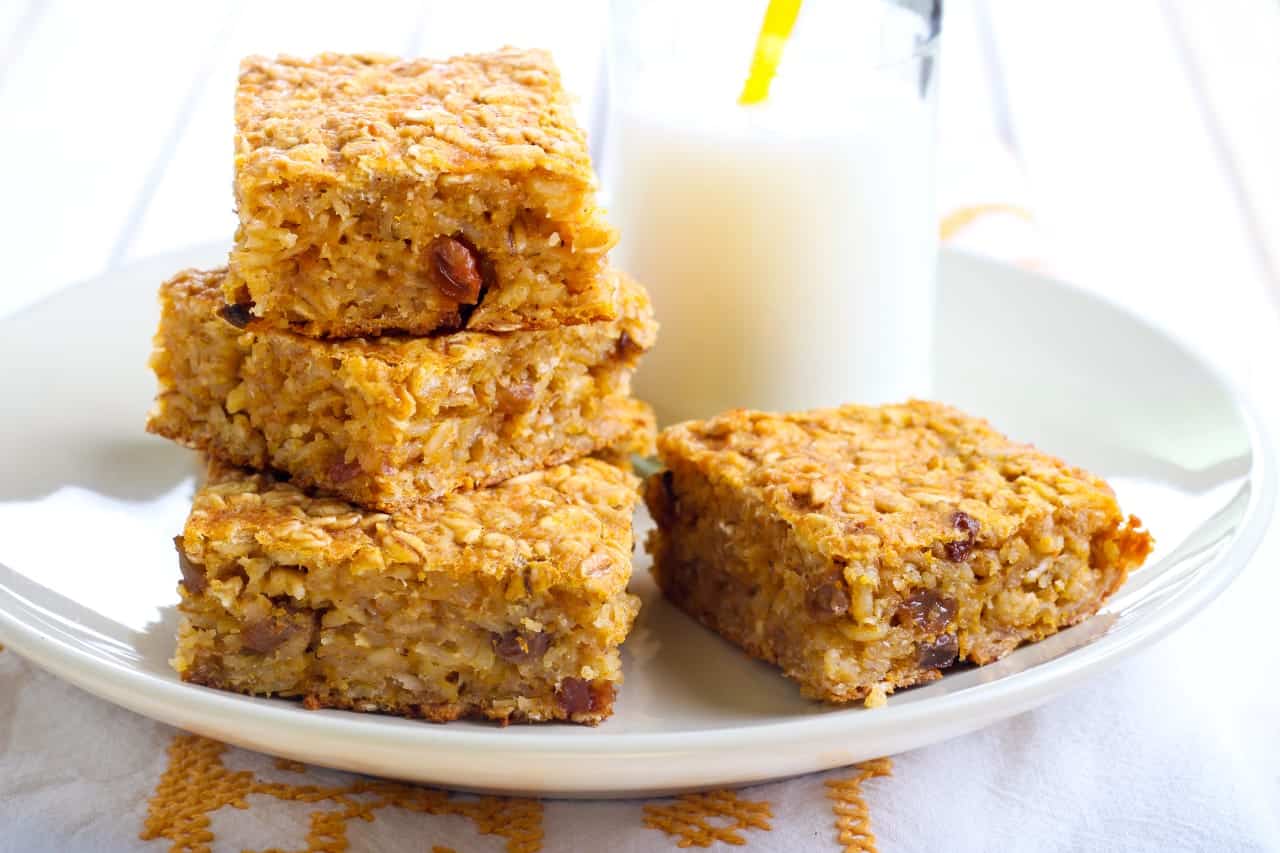 1 Cup

Pumpkin Puree

1 Cup Oats
1 Cup Quick Oats
1/4 Cup Raw Honey (or agave nectar)
3/4 Cup Pecan Pieces (or other diced nuts)
3/4 Tbsp Pumpkin Pie Spice
4 Scoops (80g) Vital Whey Natural
Fall is here and we bet you are looking forward to all things pumpkin. Although pumpkin desserts and drinks are delicious, they aren't always healthy. So, with your health in mind we created a healthy protein bar recipe with pumpkin  as a great way to incorporate the taste of fall into a delicious homemade, high-protein snack. One of the best parts about this recipe is that they are 'raw' or 'no-bake' bars, which makes them easy to prepare for a seasonal healthy treat. This pumpkin protein bar recipe  incorporates our grass-fed Vital Whey Natural, which lends itself easily to any recipe. We hope you enjoy these delicious and healthy pumpkin protein bars !
Serving size: 1 bar (Recipe makes 6 bars)
1.  In a bowl, combine ingredients in the order that they are listed, making sure to mix after each addition. 
2.  Press mixture into a 9×9 greased baking dish, cover with plastic wrap and place in fridge to set.
3.  Chill the pumpkin protein bars for at least 2 hours, then cut into 6 bars.  Store in fridge or freezer.
Enjoy!
For all Vital Whey Recipes
To minimize potential damage to the fragile protein components, please take the following into consideration:
Avoid highly 

acidic fruits

 or juices (citrus, pineapple, kefir, etc). 
Avoid adding whey to any HOT liquids.
Our whey is minimally processed and it is best to avoid adding excess acid or heat within your recipe.

Latest posts by Kade Brittain
(see all)