Well Wisdom's Whey Protein Affiliate Program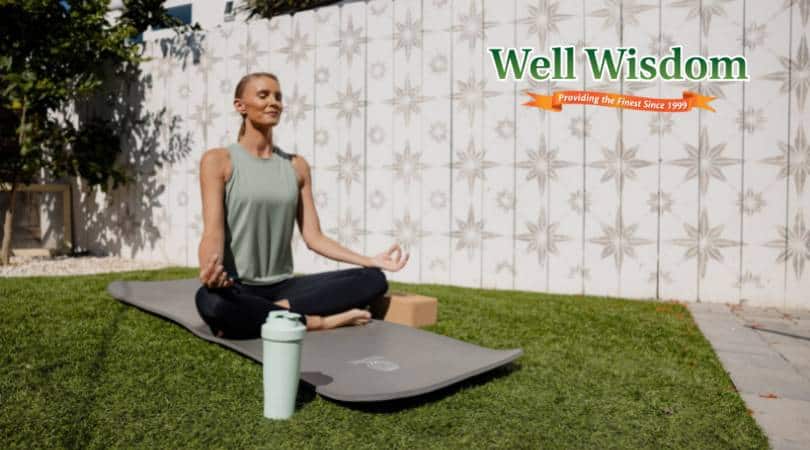 Already an Affiliate? Log in here. Looking for ways to diversify your income? Why not get paid for sharing your go-to whey protein powder?
You can make extra cash by promoting Well Wisdom's Vital Whey Protein through our protein powder affiliate program.
Want To Make Money With A Protein Powder Affiliate Program?
The Well Wisdom Affiliate Program is easy to join and offers competitive and profitable incentives.
Our protein affiliate program is a natural fit if you're someone who:
Can't live without our Vital Whey protein
Regularly gets asked about wellness product recommendations and/or
Shares health-focused content through a website, blog or newsletter
Help spread the word about Well Wisdom Vital Whey Protein by sharing why you love our whey protein, how you use it, and recipes you make with it. Earn rewards on every sale you send our way.
Your end of the deal is clear, but what's in it for us? Well, there's no better advertising than word-of-mouth recommendations from happy and satisfied customers. That's why we're turning to you, our loyal Well Wisdom enthusiasts to share the products you love.
About Us
At Well Wisdom, we are passionate about bringing high-quality native whey protein powder to the masses. Vital Whey is uniquely processed to preserve high levels of biologically active compounds lactoferrin, immunoglobulins and bovine serum albumin.
Available in natural (plain), vanilla, and cocoa, Vital Whey provides high-quality protein to support healthy eating, weight loss, muscle synthesis, immunity and healing.
Affiliate Program Details
How It Works
Our affiliate program is managed through a third-party affiliate site called AffiliateWP. Once you're signed up for our whey protein affiliate program, we'll provide you with a unique link that can be placed on your website, shared on social media or provided directly to friends and family — or all of the above!
Every time someone uses the link and makes a purchase, you'll earn a commission.
What happens if you send visitors our way, but they don't purchase any whey protein powder right away? No worries.
Your unique link includes a web browser cookie that will remain active for 30 days. If a customer clicks your link and is initially just window shopping, the cookie will "remember" them for 30 days and you'll get credit for any purchases they make during that time — even if they come back to our site by entering our web address in their browser.
The cookie also means you'll get credit if a customer returns to our site to make multiple purchases during that time frame.
Commission Rates
You'll receive a commission of between 8-12% of each product sale generated through your affiliate link. The rate goes up the more sales you have in a month's time.
We appreciate real-world examples, so let's break down what a typical protein powder commission can look like for you.
A 600-gram canister of our Vital Whey Natural retails for $49.95.
With an 8% commission rate, that means the minimum commission you'd make on that single sale is $4. You can imagine how quickly your commissions can add up!
Sign Up Today
Our protein powder affiliate program is quick and simple to sign up for. Get started today and start getting paid just for sharing your favorite whey protein.
 Affiliate FAQ
Does it cost money to sign up as an affiliate?
No, the affiliate program is 100% free to you. We'll never ask you for fees or payment information.
Do I need to generate a certain number of sales?
Your affiliate link will remain active as long as you are enrolled in the affiliate program, whether it generates 1 or 100 sales a month.
What is the affiliate commission rate?
Affiliates earn between 8-12% per sale based on the amount sold through their unique link each month.
How long is the cookie duration?
Each affiliate link includes a cookie that tracks user activity for 30 days.
How do I get paid?
Each affiliate is paid out on a monthly basis using your PayPal account.
Where can I sign up?
The affiliate sign up application can be found here.
Who can I contact with questions?
If you still have questions about our affiliate program, contact: [email protected]