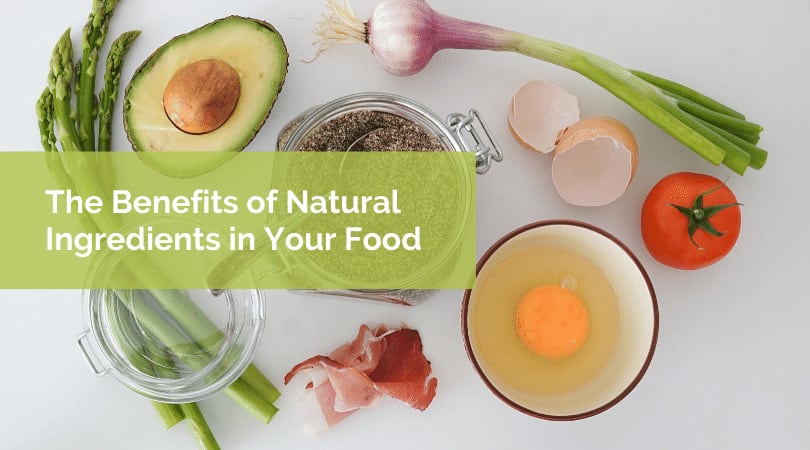 The ultra-processed foods that line most grocery shelves today can be bad for our health. Many of these foods are loaded with sodium, sugar and other undesirable additives — and customers have been taking note. The food industry has been facing higher demand from shoppers for more natural foods made with more eco-friendly and better-for-you ingredients.
The 2015 Nielsen Global Health and Wellness survey revealed that most consumers rank freshness, naturalness, and degree of processing as the most important factors when deciding whether they'll buy a food item or not.
It's clear shoppers want more natural foods. Given this trend, you might be surprised to learn that there is no formal definition for natural foods. The use of the word "natural" on food labels is not regulated and there's no standard for what types of products can be labeled as having all natural ingredients.
We've done the research to clear up any confusion and help you understand how natural foods can benefit your health. Here's what you need to know about natural ingredients in your food.
What Are Natural Foods?
Many food brands advertise their products as natural to make them seem healthy. Many people assume natural is synonymous with healthy and minimally processed, but that's not always the case.
Since the meaning of "natural" on a food label remains undefined, you can't rely on this word alone to make a decision about the healthfulness of a food.
Having a baseline definition of what constitutes natural food can help you make healthier choices. We define natural foods as naturally occurring. Natural food doesn't require much, if any, processing before it reaches your plate. Real foods that don't need a Nutrition Facts label or list of ingredients are going to be the most "natural."
Naturally occurring foods are sometimes called whole foods. They undergo little processing and remain closest to how they're found in nature. Examples of whole foods include vegetables, fruits, beans, nuts, whole grains, and most animal proteins.
Health Benefits of Natural Foods
When you focus on whole foods, there's plenty of variety, flavor, and textures to choose from. These all natural ingredients are the foundation of tried and true healthy eating styles, including Mediterranean, Paleo, and plant-based diets.
Here are 7 benefits of filling your plate with natural food: 
Increases nutrient intake
Most whole foods are nutrient dense. Fruits, vegetables, whole grains, nuts, and seeds are excellent sources of vitamins, minerals, fiber, and antioxidants that your body needs for optimal health.
Lowers intake of added sugars
Whole foods are naturally free of added sugars. Eating more of them and fewer processed foods will automatically reduce your sugar intake and improve blood sugar control.
Helps you reach and maintain a healthy weight
Most processed foods contain high amounts of sugar and refined carbohydrates, which may lead to overeating and weight gain. Many additives are intended to increase the intensity of flavors in our natural foods which in turn can make those foods easier to overindulge in. Not only will those foods be higher in calories, we are also likely to eat larger portions which significantly increases the caloric levels of our meals.
Natural foods should not contain added sugars or preservatives which cuts out unnecessary fillers and calories. Many whole foods are high in fiber, which helps you feel physically full and supports a healthy digestive system. Eating more high-fiber foods can prevent overeating and help you maintain a healthy weight.
Lessens your risk of disease
Diets that reduce the intake of processed foods and include plenty of fruits and vegetables, like the Mediterranean diet, have consistently been linked to a lower risk of developing chronic health issues, like heart disease, type 2 diabetes, and cancer.
Supports healthier skin
Eating a diet high in antioxidants and quality protein is one of the best things you can do for your skin. A real food diet can help protect the skin from sun damage, slow signs of aging, and even prevent acne.
Earth friendly
Choosing more natural foods is better for the environment. Real foods don't need much packaging or processing, which reduces energy needs and waste.
You can also practice sustainable cooking by buying locally-grown produce. Eating local means your food doesn't have to travel far to reach you, which reduces your carbon footprint even further.
Saves you money
It's a myth that it's expensive to eat healthy food. It turns out natural foods don't cost much more than processed foods. Researchers compared 2000-calorie per day diets high in processed items and healthy items and found eating healthier only costs about $1.56 more per day.
And, since a healthy diet supports a healthy weight and reduces your risk of illness, you might even save on healthcare costs.
Sustainable Supplements
As for dietary supplements, look for companies committed to sustainability.
At Well Wisdom, we use 100% recyclable packaging, produce our products in facilities that are intentionally located close to where our team lives to help reduce our collective carbon footprint, and offer Non-GMO Project Verified products.
Our whey protein powders contain concentrate instead of isolate because concentrates require less processing and energy to produce. Our flavored protein is naturally sweetened with monk fruit, which is a more sustainable crop compared to other sugar alternatives.
Takeaway
Instead of packaged foods that are labeled "natural," focus on eating foods that don't need a label. Real, whole foods won't leave you second guessing just how "natural" they are. A diet based on truly natural, minimally processed foods is a cornerstone of good health.
References
https://www.nielsen.com/wp-content/uploads/sites/3/2019/04/Nielsen20Global20Health20and20Wellness20Report20-20January202015-1.pdf
Ebbeling, C. B., Sinclair, K. B., Pereira, M. A., Garcia-Lago, E., Feldman, H. A., & Ludwig, D. S. (2004). Compensation for energy intake from fast food among overweight and lean adolescents. JAMA: The Journal of the American Medical Association, 291(23), 2828–2833.
Estruch, R., Ros, E., Salas-Salvadó, J., Covas, M.-I., Corella, D., Arós, F., Gómez-Gracia, E., Ruiz-Gutiérrez, V., Fiol, M., Lapetra, J., Lamuela-Raventos, R. M., Serra-Majem, L., Pintó, X., Basora, J., Muñoz, M. A., Sorlí, J. V., Martínez, J. A., Fitó, M., Gea, A., … PREDIMED Study Investigators. (2018). Primary Prevention of Cardiovascular Disease with a Mediterranean Diet Supplemented with Extra-Virgin Olive Oil or Nuts. The New England Journal of Medicine, 378(25), e34.
Purba, M. B., Kouris-Blazos, A., Wattanapenpaiboon, N., Lukito, W., Rothenberg, E. M., Steen, B. C., & Wahlqvist, M. L. (2001). Skin wrinkling: can food make a difference? Journal of the American College of Nutrition, 20(1), 71–80.
von Koerber, K., Bader, N., & Leitzmann, C. (2017). Wholesome Nutrition: an example for a sustainable diet. The Proceedings of the Nutrition Society, 76(1), 34–41.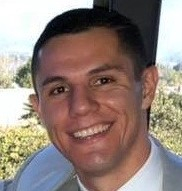 Latest posts by Jaime Rangel, RD
(see all)