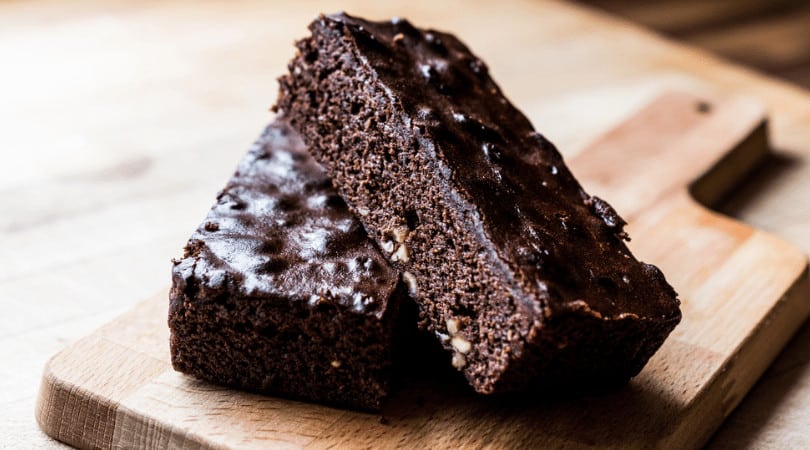 1 15 oz. Can low-sodium black beans, drained and rinsed

5 TBSPs Pure maple syrup

2 TBSPs Mini chocolate chips, optional

2 TBSPs Coconut oil, melted

½ Cup Chocolate Vital Whey

⅓ Cup Natural peanut butter

¼ Cup Cocoa powder

¼ Cup Coconut flour

1 TSP Pure vanilla extract

¼ TSP Salt
Adding whey protein to shakes and smoothies is a convenient way to increase protein intake, but if you're looking for a new way to enjoy your daily whey protein supplement we recommend trying a DIY whey protein bar recipe. A few pantry ingredients are all you need to make this brownie protein bar recipe.
Store-bought protein bars are a great snack option in a pinch, but some brands may contain questionable ingredients and/or protein sources. Making a batch of protein bars with good-quality whey protein stretches your grocery budget further and puts you in the driver's seat for ingredient control.
These chocolate brownie protein bars are modeled off gooey chocolate brownies without all the sugar or bake time. Plus, they contain a surprising ingredient: black beans. Beans are an excellent source of protein, fiber, and essential vitamins and minerals. The black beans also give these bars a decadent, fudgy texture once they're mashed into the batter.
We used peanut butter in this recipe, but any type of nut butter you have on hand works, too. If you don't have cocoa whey protein, it's also fine to swap in unflavored. Each chocolate brownie bar delivers about 15 grams of protein.
Total Time: 1 hour, 10 minutes; Yield: 8 servings
Line a 9-inch loaf pan with aluminum foil or plastic wrap. Lightly grease with oil or cooking spray and set aside.

Place beans, peanut butter, coconut oil, cocoa powder, whey protein, coconut flour, maple syrup, vanilla extract, and salt in the bowl of a food processor with a multi-purpose blade attached. Process until ingredients are smooth and well-blended. Use a spatula to spread the mixture evenly in the loaf pan. Mixture will be very thick.

Sprinkle the chocolate chips across the top of the mixture. Freeze for 1 hour, then slice into 8 bars. Wrap individual bars in plastic wrap and store in an airtight container in the refrigerator.
Latest posts by Kade Brittain
(see all)