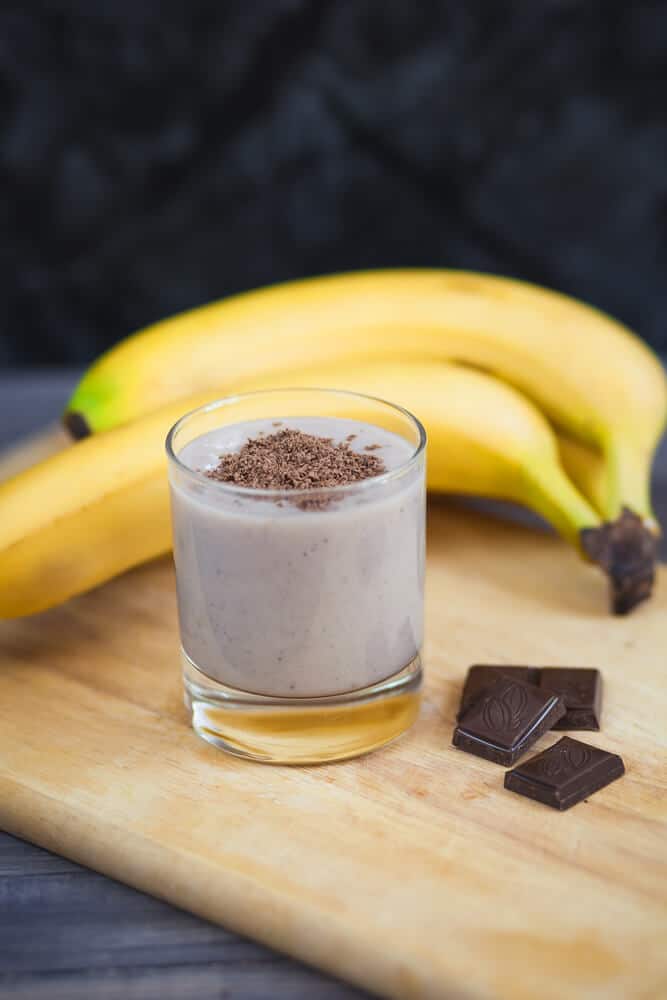 1 Cup Unsweetened Chocolate Almond Milk
1 Cup Frozen Spinach
1 Whole

 Frozen Banana (peeled)

1 Scoop (20g) Vital Whey Cocoa
1 TBSP

 Natural Almond or Peanut Butter

1 TBSP Cacao N

ibs
You scream, I scream, we all scream for ice cream! Who doesn't love ice cream? Although, ice cream is a great treat for a hot summer day, regular ice cream isn't the healthiest choice for an everyday treat. Luckily, there are many ways to make a healthy ice cream-like treat, like this whey protein powder ice cream shake recipe.
This chocolate protein powder ice cream starts with non-denatured chocolate protein powder as the base. It then adds even more chocolate with the addition of cacao nibs and chocolate-flavored almond milk. The omission of milk makes it a low-lactose ice cream option, compared to regular ice cream (although it is not completely lactose-free).
The frozen banana and nut butter gives it a smooth and creamy texture, similar to regular ice cream. The nut butter also adds a dose of healthy monounsaturated fat, compared to the high amount of unhealthy saturated fat found in regular ice cream.
To make it even healthier, this protein powder ice cream contains a cup of spinach, an amazing source of multiple nutrients. We promise you won't even taste the spinach once it is all blended together.
Although a protein powder ice cream may never fully substitute the real thing, this is a great option for a cool, healthy treat.
Serving size: 1 shake
1. Combine all ingredients except the whey into a blender and mix on high until smooth texture is achieved. Add 2-3 ice cubes if any ingredients are added at room temperature. 
2. Once desired consistency is achieved, add in the Cocoa protein powder and mix on low setting for 30 seconds. This avoids too much agitation damaging the fragile protein fractions.
3. Place shake in freezer for 5 minutes to re-firm and then enjoy with a large straw and spoon.
Latest posts by Kade Brittain
(see all)