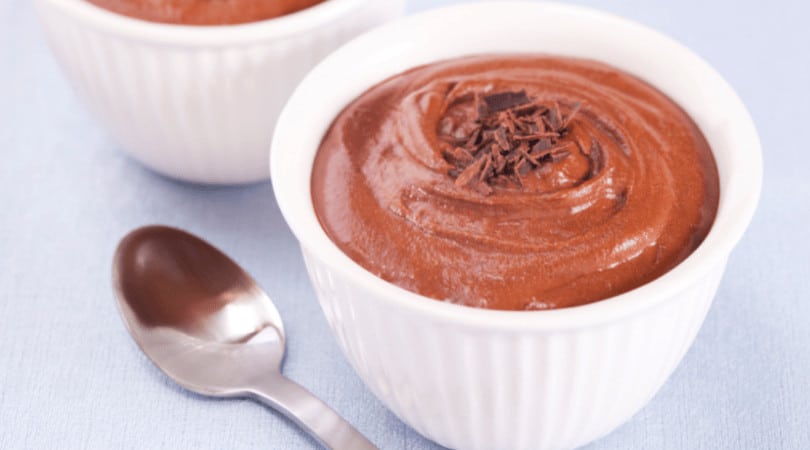 8 oz Softened cream cheese

1 & 1/4 cup Heavy Whipping Cream

8 Scoops Vital Whey Cocoa

2 TBSP + 1 TSP Unsweetened Cocoa Powder

2 TBSP Classic Monk Fruit

1 TBSP Pure Vanilla Extract
Is chocolate pudding your childhood favorite? This dessert can definitely bring back some great memories. But what if you don't want all the sugar in traditional pudding and want to make it a bit healthier? 
This is why we created a delicious protein powder pudding recipe just for you. A gluten free pudding recipe is a great way to increase protein on a sensitive stomach. So you can enjoy your pudding and stick with your health goals!
In this protein pudding recipe we used monk fruit sweetener instead of refined white sugar. Monk fruit is a natural non-nutritive sweetener that is newer on the market. We absolutely love its versatility and health benefits. In fact, we started using it instead of stevia in many of our products. 
The protein in this recipe and some of the chocolate flavor comes from our Vital Whey Cocoa which has 15 grams of protein per scoop. Because of this, our protein powder pudding packs 17 grams of protein per serving.
Like a traditional pudding recipe, cream cheese and heavy whipping cream provide the richness and creaminess you are looking for in pudding.
Top this delicious recipe with some whipped cream and a few berries for a yummy, healthy dessert.
Serving size: 1 portion (makes 8)
1. In a food processor or small blender, pulse classic monk fruit until it becomes powdered, then set aside.
2. In a mixing bowl and using an electric mixer cream your cream cheese.  Add heavy cream, Vital Whey Cocoa, unsweetened cocoa, monk fruit and vanilla and mix until well combined.     
3. Once everything is mixed well, cover and let chill for an hour before serving.
Kitchen Notes: 
You are welcome to make this pudding sweeter by adding additional monk fruit.  If you don't have a small blender or food processor, use a small coffee grinder to turn spices and sugars into powder.
Latest posts by Kade Brittain
(see all)