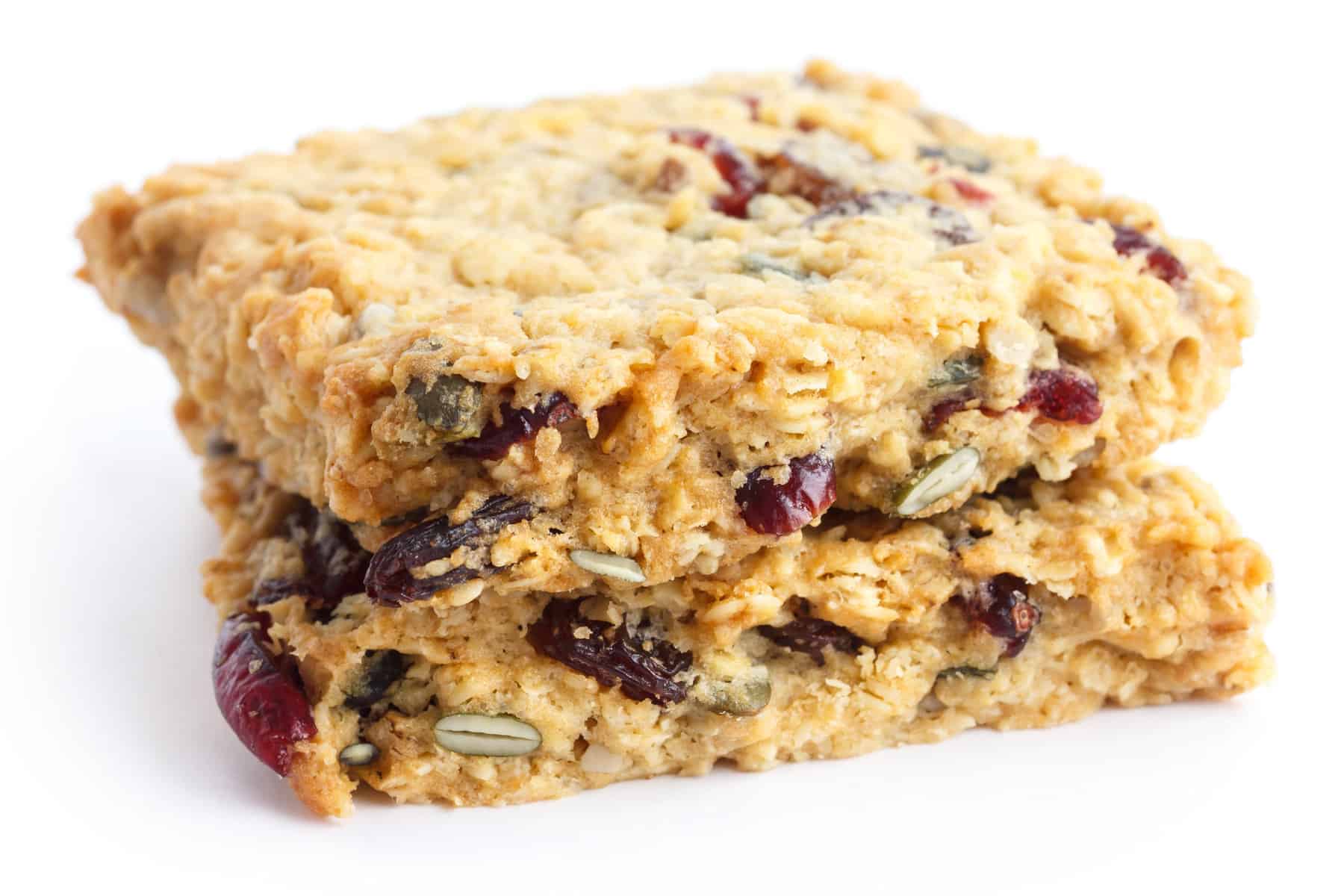 1 Cup Dried Fruit
1 Cup Warm Water
1.5 Cup Rolled Oats
120g Vital Whey Vanilla
3 Tbsp Lowfat Milk
2 Tsp Zest from Lemon or Orange
Serving Size: 1 bar (Makes 6 bars)
1. Mix the water and fruit in one bowl, letting it sit until the fruit is soft.
2. Grind the oats into flour using a food processor, and add the rest of the ingredients.
3. Use your hands to roll the mixture into 6 equal bars, refrigerate for half an hour, and enjoy.
Enjoy!
This Fruity Tooty dried fruit granola bar recipe  harnesses the sweetness of dried fruit with no additional sugar. The recipe starts with a nutritious base of high fiber oats and vanilla protein powder as many energy bars do. But the difference with these dried fruit bars  is the addition of diced dried fruit and a citrus zest. This combination is what brings out the delicious, fresh flavor of the fruit. Not sure what type of dried fruit to add? There are so many you can try! Consider dried apricots, plums, raisins, pineapple or mixed fruit. When selecting the dried fruit, look for those without added sugar. The ingredient label should just say the name of the fruit itself with no additional ingredients. Be sure to dice the fruit up into small pieces or run it through a food processor before adding it to the bars. Or you can purchase pre-diced dried fruit to make prep even faster. This dried fruit granola bar recipe  makes a great after school snack for kids, and they won't even notice the healthy ingredients inside! Dried fruit bars  can be pulled out any time for a quick, filling and healthy sweet snack loaded with natural ingredients.
For all Vital Whey Recipes
To minimize potential damage to the fragile protein components, please take the following into consideration:
Avoid highly 

acidic fruits

 or juices (citrus, pineapple, kefir, etc). 
Avoid adding whey to any HOT liquids.
Our whey is minimally processed and it is best to avoid adding excess acid or heat within your recipe.
Latest posts by Kade Brittain
(see all)