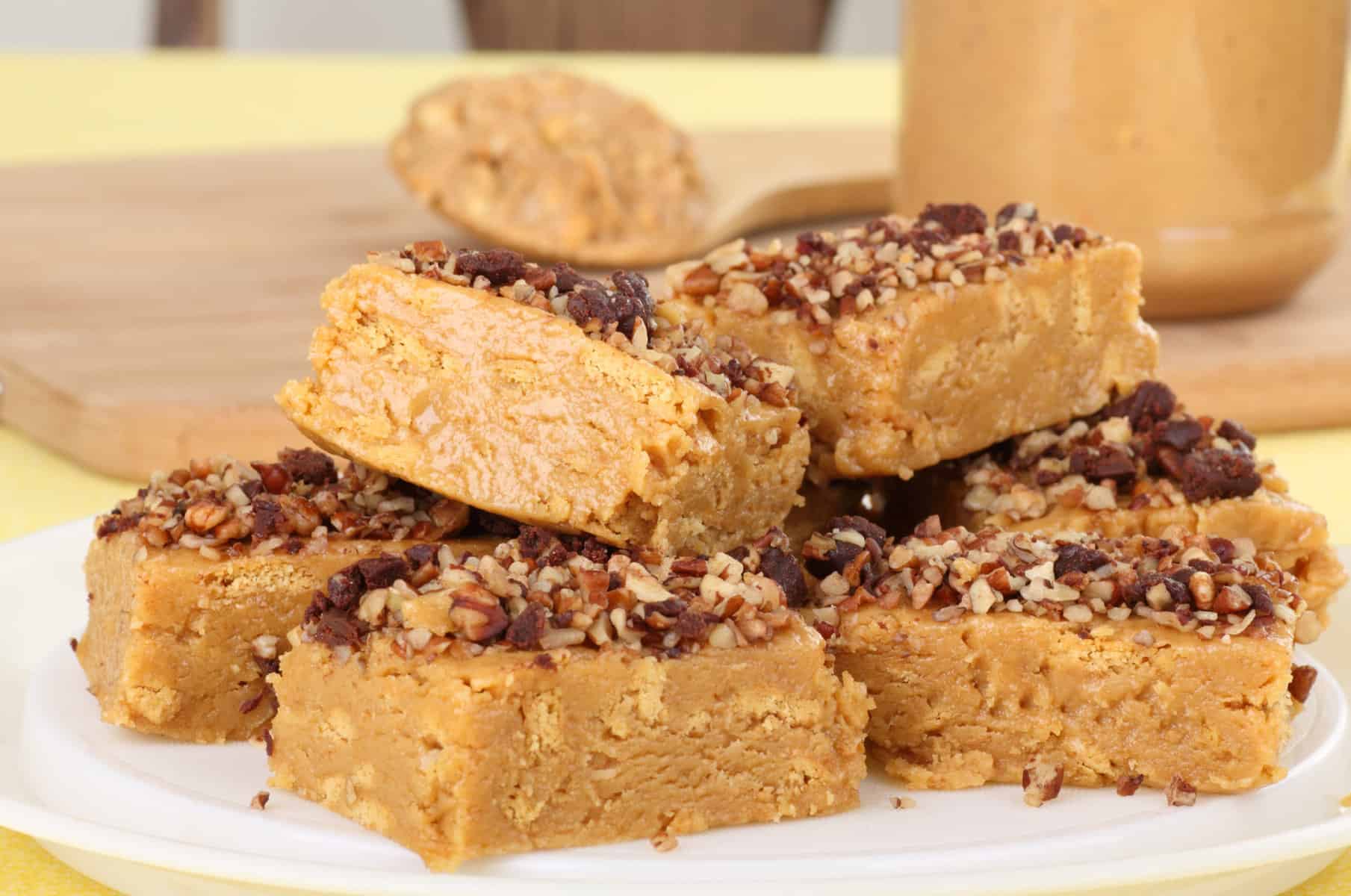 1 Cup Unsweetened Almond Milk
3/4 Cup Gluten-Free Pretzels
2/3 Cup Oat Flour
1/2 Cup Peanut Butter
1/4 Cup Dark Choc Chips
160g Vital Whey Vanilla
8 Tsp Stevia
1/8 Tsp Salt
Serving Size: 1 Bar (Recipe makes
1.Mix the peanut butter, almond milk, stevia, and salt in a bowl. Combine the protein powder and oat flour in a separate bowl.
2. Pour the contents of the dry bowl into the wet bowl, and mix well. Add in the crushed pretzels and chocolate chips, mix, and roll into 12 bars.
Freeze for 30 minutes before eating!
Enjoy!
Looking for an easy-to-make gluten free protein bar recipe  that is packed with incredible flavor? These Healthy Dream Bars really are a gluten-free dream. They start with a delicious base of peanut butter and vanilla-flavored protein powder. The gluten-free pretzels add a bit of crunch and the chocolate chips top this recipe off with pure deliciousness. It also uses a natural sugar substitute, Stevia, so there is no added sugar but can still satisfy your sweet tooth.
This recipe can be easily modified to meet your individual dietary needs. For example, if you are not following a gluten-free diet, you don't have to use gluten-free pretzels as the regular kind will work just as well. But if you're avoiding gluten, make sure the oats and pretzels are both gluten-free.
If you are allergic to peanut butter that's no problem! You can easily substitute your favorite nut or seed butter into this recipe. You can also substitute the Stevia for your sweetener of choice, or even leave it out for a more natural flavor. These bars are just so versatile; you can make them your own.
This peanut butter protein bar recipe  is quick to make — you just mix, roll and freeze. They are also incredibly portable and easy to prep ahead for a quick workday snack. They are definitely going to be your go-to protein snack from now on.
For all Vital Whey Recipes
To minimize potential damage to the fragile protein components, please take the following into consideration:
Avoid highly 

acidic fruits

 or juices (citrus, pineapple, kefir, etc). 
Avoid adding whey to any HOT liquids.
Our whey is minimally processed and it is best to avoid adding excess acid or heat within your recipe.
Latest posts by Kade Brittain
(see all)