A whey protein has clearly been established as the "top dog" in the protein supplement world, thanks to its digestibility, high effectiveness, and its low cost. While the other protein types—egg, soy, vegetable, casein, and so on—offer varying degrees of effectiveness. Whey protein has had its bona fides repeatedly tested and verified by every fitness expert on the planet.
Whey protein comes in three different forms: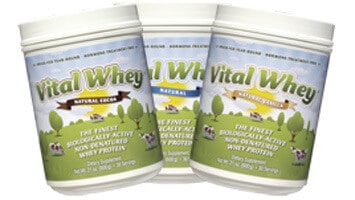 The whey isolate is the cheapest and most readily available form of whey protein. It turns out that whey concentrate is the more effective of the two options. Not only is whey concentrate lower in fat and cholesterol than whey isolate, but it also has higher levels of critical bioactive compounds. Ultimately, whey concentrate is the better choice!
Below, we've broken down all the benefits and side effects of whey protein concentrate. So you know what to expect when taking this type of protein powder.
Whey Protein Concentrate Benefits
Let's start with the good!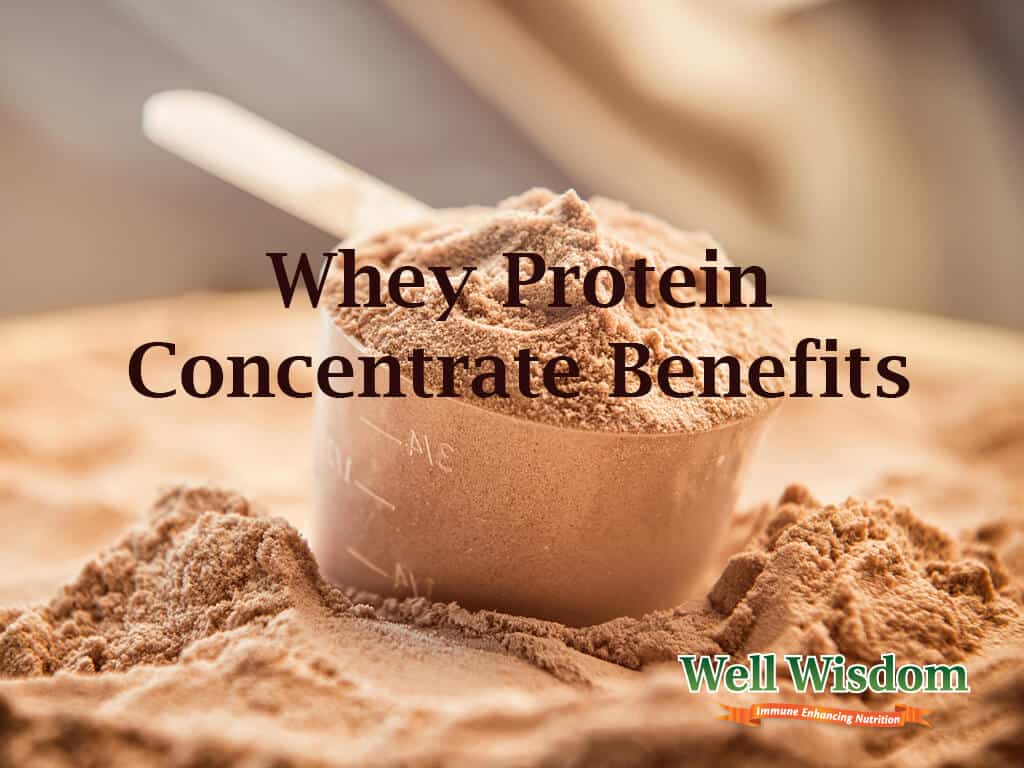 healthy functioning. Glutathione fights stress and cellular breakdown. Also can boosts your immune function, and helps to ward off diseases. You'll find yourself far healthier and less likely to get sick when you take whey concentrate.
As you can see, there's a lot to love about whey protein concentrate. Thanks to its high nutritional quality and its easy bio-availability. It's definitely one of the most effective supplements you can take to get fit and healthy.
Whey Protein Concentrate Side Effects
Of course, even the best supplements can have the occasional drawback. Here are some of the "cons" of whey protein concentrate:
1

Allergy Risk – Like all milk-based dairy products, whey protein contains lactose, the sugar found in milk. For those with lactose intolerance, sensitivities, or allergies, consuming whey protein powder can run the risk of triggering those allergic reaction. Including bloating, gas, leaky gut syndrome, and nausea. Whey protein concentrate contains higher quantities of lactose than whey protein isolate or hydrolysate. Meaning it is the type of whey protein most likely to cause negative reactions.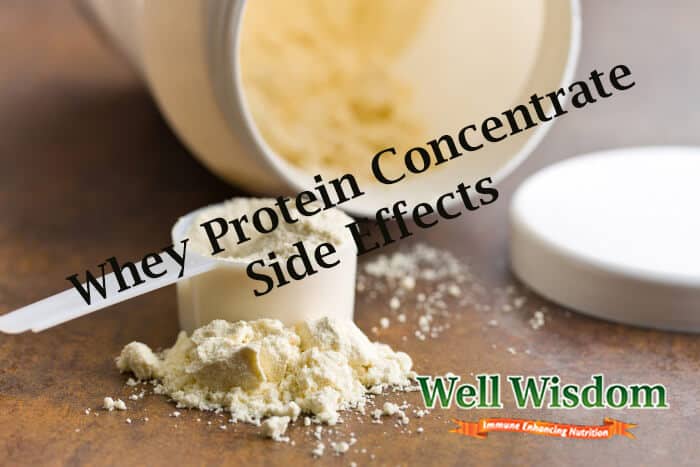 The good news is that only a very few people ever encounter these side effects with whey concentrate. Thanks to its high bioavailability, it's very easy for your body to digest and won't put a strain on your digestive tract. Unless you're sensitive or allergic to lactose or you consume excessive amounts, you should have no problems when including whey concentrate supplements in your daily life!