When time is of the essence, the last thing people will go out of their way to make room for is a wholesome meal. Few people have time to sit down to eat, much less prepare a cuisine from scratch. This is why smoothies are so popular both among fitness enthusiasts and the average Joe and Jane looking to get in a quick nutritional boost to fuel their bodies before they head out the door.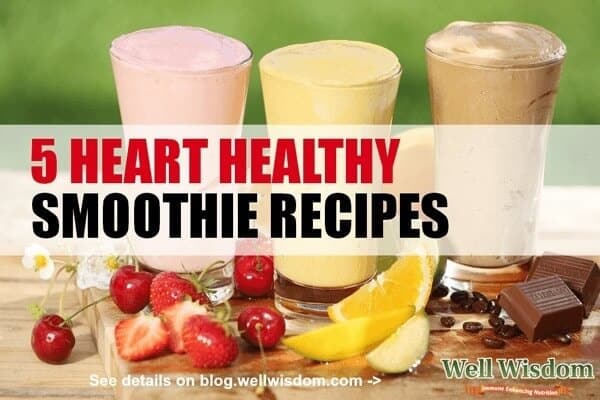 Smoothies can be prepared in no time and require nothing more than a sturdy kitchen knife and a blender. Within minutes, you have a healthy smoothie that can be consumed as a pre or post-workout shake, as a morning breakfast shake, or even as a treat in place of a traditional dessert.
5 Heart Healthy Smoothie Recipes
The following smoothie recipes contain a healthy dose of protein, vitamins, minerals and disease-fighting antioxidants.
BLUEBERRY-AVOCADO PROTEIN SMOOTHIE
Blueberries are renowned for their high concentration of antioxidants. They're especially rich in
phytochemicals
, an antioxidant that protects your cells against oxidation. Avocados, meanwhile, are a super food recognized for their high monounsaturated fatty acid content, which helps reduce the risk of heart disease.
Blueberry Avocado Protein Smoothie Recipe
Ingredients:
1 cup coconut water
1 scoop whey protein
1 cup frozen blueberries
¼ avocado
4 ice cubes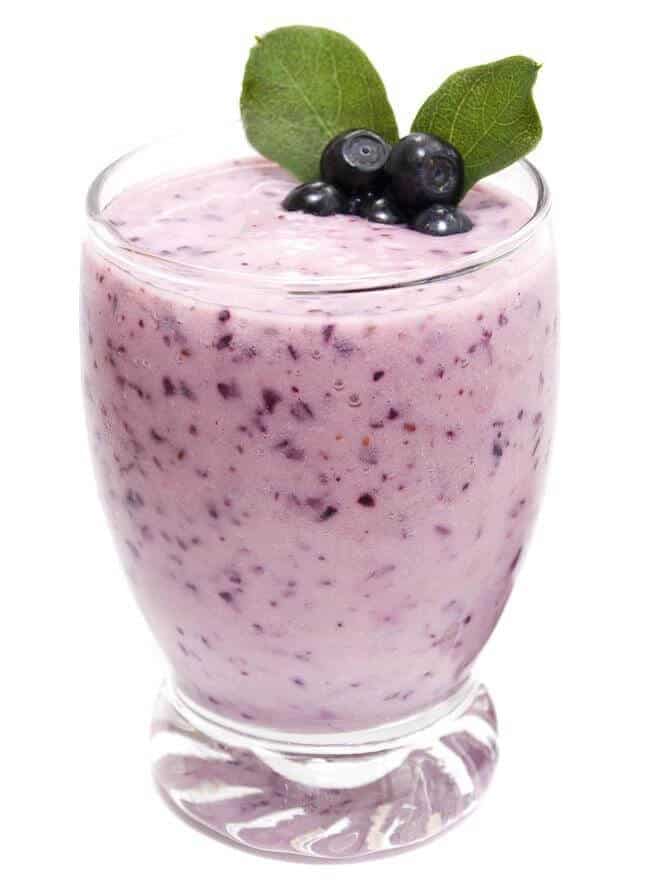 CHOCOLATE PEANUT BUTTER PROTEIN SMOOTHIE
Some people may be intimidated by this one. After all,
chocolate and peanut butter
are both high in saturated fat. However, most of the fat content is from unsaturated fat, which helps offset cardiovascular disease and type 2 diabetes. In addition, peanut butter is also high in potassium, and chocolate contains flavonoids, an antioxidant that helps keep blood vessels healthy.
Chocolate Peanut Butter Protein Smoothie Recipe
Ingredients:
½ cup skim or low-fat milk
2 tbsps peanut butter
2 tbsps 100% chocolate syrup (preferably made from real cocoa)
1 frozen banana
1 scoop whey protein
8 ounces low-fat yogurt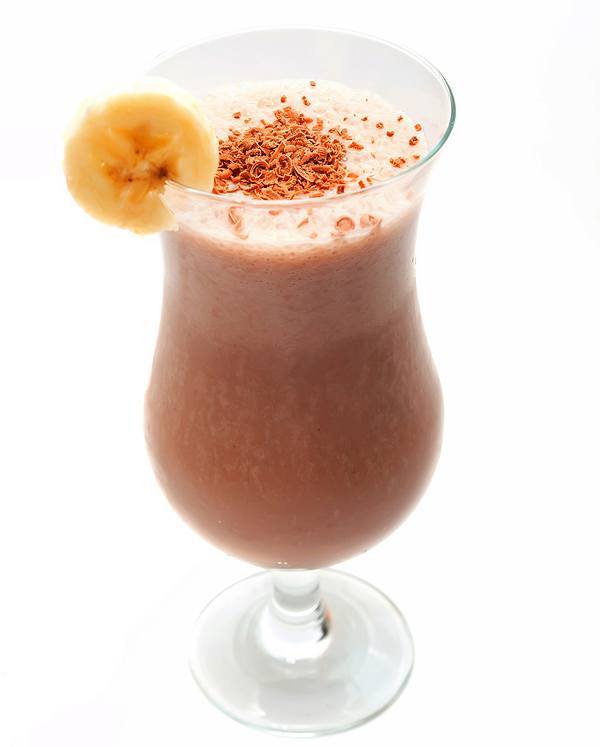 CHIA SEED-ACAI BERRY PROTEIN SMOOTHIE
Acai berries
in natural and supplemental form rose to fame after studies showed that they are rich in the antioxidant
anthocyanins
, which helps your body fight off free radicals, thereby slowing the ageing process. This is one of our favorite healthy smoothie recipes that contains chia seeds, which are another antioxidant-rich food known for high traces of omega-3s, and which have been shown to lower blood pressure and improve cardiovascular health.
Chia Seed-Acai Berry Protein Smoothie Recipe
Ingredients:
2 cups unsweetened almond milk
3 ounces frozen acai berries
2 tbs chia seeds
1 scoop whey protein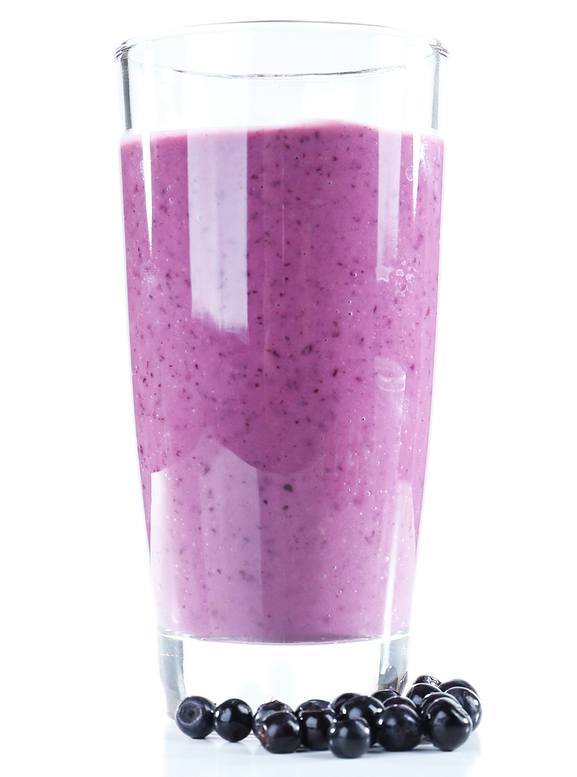 CARROT-PAPAYA PROTEIN SMOOTHIE
Papayas are quite healthy and are loaded with Vitamins C and E, both of which have been shown to offset atherosclerosis. Carrots, as most people are aware, are extremely high in beta-carotene, which aids in healthy eye function. For a more antioxidant-rich concoction, you can also add your choice of berries as a supplemental ingredient—blueberries, strawberries, blackberries, and raspberries are all prime candidates.
Carrot-Papaya Protein Smoothie Recipe
Ingredients:
½ papaya
1 scoop whey protein
¼ carrot juice
½ cup of berries (optional)
4 ice cubes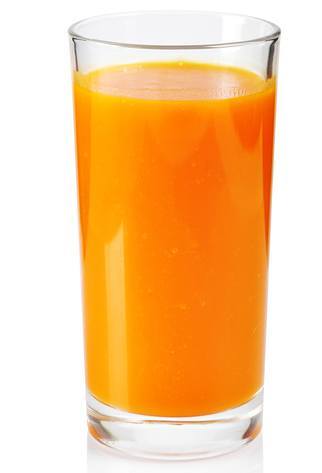 BANANA-OAT PROTEIN SMOOTHIE
The potassium from bananas promotes calcium absorption, in addition to providing sustained energy release, making it perfect as a pre-workout shake. The addition of oats also provides soluble and insoluble fiber for aiding in digestion.
Banana-Oat Protein Smoothie Recipe
Ingredients:
2 bananas
4 tbs rolled oats
1 cup unsweetened almond milk
¼ tsp cinnamon
1 tsp honey
1 scoop whey protein
4 ice cubes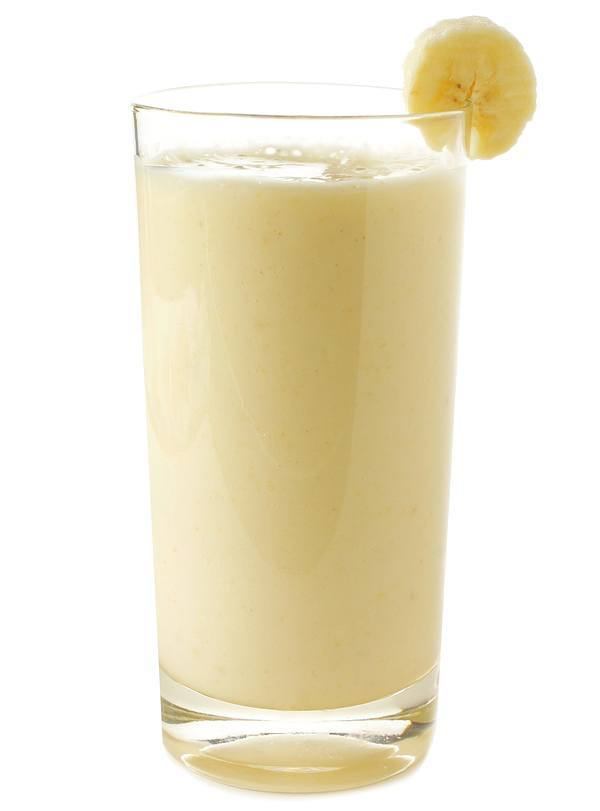 Smoothies provide the much needed nutritional kick that you would otherwise miss out on if you skipped a meal due to a busy schedule. They are also quick to prepare and are quite delicious, so there is every reason to opt for a heart-healthy,
protein-rich
smoothie if you are pressed for time. You can prepare in the morning, and take to work to provide a much better option than hitting the office snack machine. Smoothies can also be used to as part of a weight loss plan to replace one or more of your meals.
Here is a cheat sheet with our favourite heart healthy smoothie recipes:

Latest posts by welladmin
(see all)