Best Organic Protein Shake
Protein shakes are an amazing way to get a lot of nutrition in a single cup of awesome! You get plenty of protein, great flavor, a bit of carbs for energy, and a small amount of healthy fat.
All in all, an organic protein shake can be just the thing to keep you going after a tough workout.
Which Protein is Best?
Which is the best protein to use for your organic protein shakes? Which are the healthier option, the easiest for your body to use, and the best for both muscle-building and fat-burning?
Here's what you need to know:
Whey protein
Whey Protein is the most popular form of protein. Derived from cow's milk, it's fast-acting, the most efficient protein for building muscles, and the right protein for a post-workout smoothie. To find organic, grass-fed whey protein, you'll have to settle for a whey concentrate.
You might also like: 5 Interesting Facts about Whey Protein​
​Casein protein
Casein protein also comes from milk, but it takes much longer for your body to absorb and use. It's great as a meal replacement protein, or can go nicely into a bowl of oatmeal in the morning. Micellar casein is digested very slowly, and it comes in a wide range of organic varieties.
Soy protein​
Soy protein is derived from soy beans, and is one of the few vegan-friendly options. It's neither slow- nor fast-acting, contains more immune boosting nutrients, and is considered the best plant based protein. You can find a few non-GMO, organic soy protein powders on the market today.
​You might also like: Which one is better? Soy vs Whey Protein?
​Egg protein
Egg protein are basically egg whites that have been dried and powdered. It's not as effective for muscle-building as either whey or casein, but it's a good meal replacement or addition. It's hard to find organic egg protein powder, so you may be better off using liquid egg whites if you want to go organic.
Hemp protein​
Hemp protein comes from hemp seeds, which are high in protein. This protein powder isn't as effective for muscle-building thanks to its lower protein content, but it's effective for overall health thanks to its high Omega-3 and fiber content. It's not a complete protein, either.
Pea protein​
Pea protein comes from yellow peas, and it is one of the best protein powders for those with sensitive digestive tracts. It's not a complete protein, so it has to be paired with another protein powder if you want to build muscle. This organic, vegan-friendly protein powder comes in organic varieties, but the organic options have a lower protein profile.
So which is best for your smoothies? All of them have their time and place:
Casein and whey protein are great for building muscle, burning fat, and losing weight
Egg protein is great to add to your meals
Soy, hemp, and pea protein are great vegetarian and vegan options that will help to improve your overall health and add more amino acids to your diet
Depending on your ultimate goal, these are the protein powders to select from!
Read our article on: Sorting the Best from the Rest: How to Tell Good Protein Powders Apart
If you want high-quality protein powder, look no further than Well Wisdom's Vital Whey. Made from grass-fed cows, it's 100% natural, completely GMO-free, and free of all traces of chemicals, hormones, and pesticides.
It's as close as it gets to organic protein powder, with a delicious taste to match its high quality protein content!
Organic Protein Shake Recipes
We've got a few of the best protein shake recipes for you to try, using only natural and organic ingredients.
Organic protein shakes will help you to fuel up both before and after your workouts. #organic
Click to Tweet
These organic protein shakes will help you to fuel up both before and after your workouts, and will give you the nutrients needed to burn fat, build muscle, lose weight, and have a healthier body.
PBC Shake
Who doesn't love a combination of peanut butter and chocolate? The mixture of sweet and nutty makes for one heck of a delicious treat, and the organic whey protein helps to boost your muscle building efforts drastically!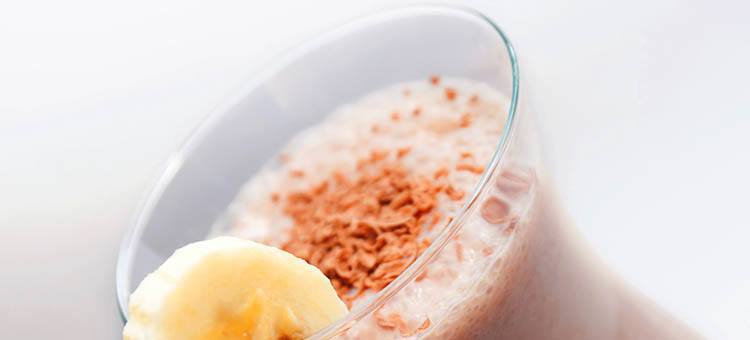 Ingredients:
Peanut butter
Dark chocolate
Milk (organic or not)
Preparation:
Pour a cup of milk into your blender, along with a scoop of the protein powder, a spoonful of organic peanut butter, and a spoonful of dark chocolate shavings. Add ice, blend, and enjoy!
Post-Workout Power-Up
If you want to refuel your muscles after an intense workout, this casein protein shake will give you a steady stream of energy all day long. The addition of whey protein will tank you up quickly, and a bit of fruit will aid in digestion.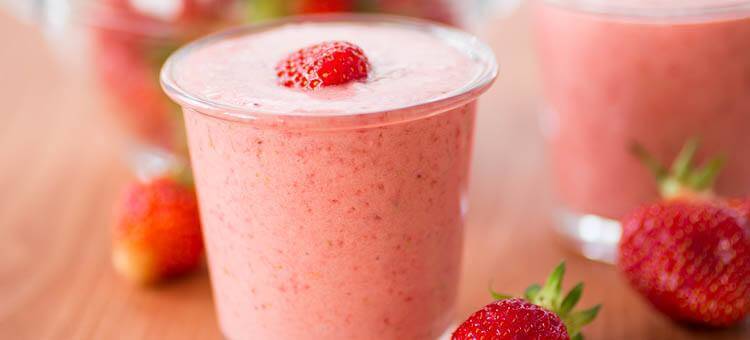 Ingredients:
Milk
Casein protein powder
Strawberries
Preparation:
Pour a cup of milk into the blender, along with half a scoop of casein protein powder and half a scoop of whey protein powder. Drop in half a cup of strawberries, add ice, blend, and drink!
Green Protein Smoothie
The combination of fruits and veggies in this smoothie gives it both a good taste and a GREAT nutritional profile. By adding a bit of flavorless soy protein, you get a vegetarian-friendly green protein shake.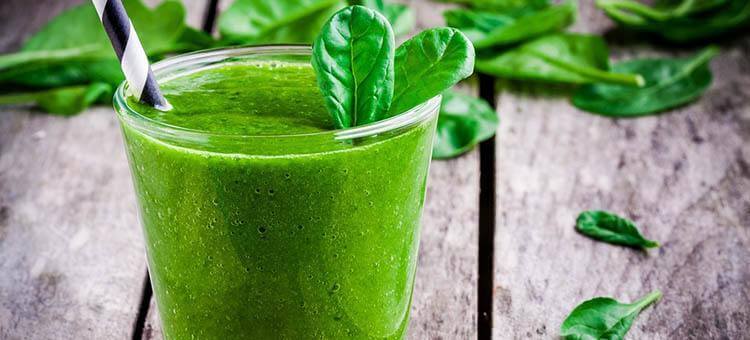 Ingredients:
Dark, leafy greens (preferably spinach, but kale or chard will do)
Celery sticks
Orange juice
Pineapple cubes
Soy protein powder (unflavored)
Water
Preparation:
Pour half a cup of water into your blender, and add in a handful of your dark, leafy greens, a celery stick, and half a cup of organic pineapple cut into cubes. Add in the orange juice–about a cup will do–and pour in a scoopful of protein powder.
Don't forget the ice!
These protein powder recipes will help to pack a nutritional punch, giving you all the protein you need to recover from your workout, build muscle, and burn fat the healthy way.
Latest posts by welladmin
(see all)