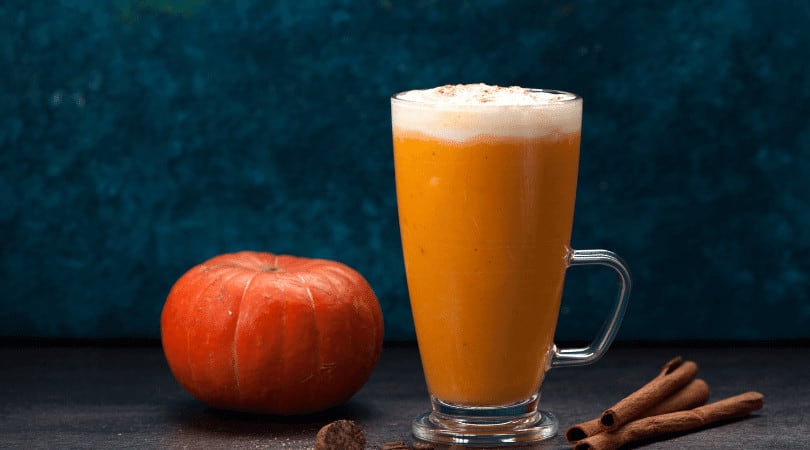 1 Cup Coconut milk

½ Ripe Banana

¼ Cup Pumpkin puree

¼ Tsp Pumpkin Pie Spice

1 Scoop Vital Whey® Vanilla 

1/2 to 1 Cup Ice cube
With autumn upon us, you might be looking for a few fall-themed treats that satisfy the sweet tooth but are still full of healthy ingredients. If you enjoy shakes and smoothies, this is a tasty pumpkin pie protein shake recipe that uses Vital Whey® Vanilla protein powder and other common ingredients to capture the flavors of fall. It also has no added sugar, making it appropriate for people who are diabetic or watching the blood sugar. You can add this one to your list of diabetic friendly protein shake recipes.
This recipe uses coconut milk, which is delicious, but higher in fat and calories. If you prefer a milk that is nonfat or has a lower fat and calorie content, you can substitute other varieties, like almond, soy, or hemp milk. Just be sure to choose unsweetened versions so as not to add more sugar to your recipe.
You might also choose to add more pumpkin pie spice or other warm spices like turmeric before blending your pumpkin pie protein shake.
Additionally, make your shake cooler to the taste by refrigerating the pumpkin puree and the banana for approximately 30 minutes before you blend them. Once it's all blended and ready to serve, you might choose to add some whipped cream or homemade coconut milk whipped cream on top.
Serving size: 1 shake
1.In a blender add all ingredients and blend until smooth.
2. Serve with a sprinkle of pumpkin pie spice on top.
3. Enjoy!
Latest posts by WPI Processing
(see all)