Healthy Vanilla Ice Cream Recipe That Builds Your Immune System
Summer is here and so are the cravings for ice cream! There are 101 recipes out there today for homemade ice cream, so we thought we would give you our version made with some grass fed
Vital Whey Natural
to kick up the protein and health benefits. I used half canned coconut milk (that is full fat) and half coconut milk that you find in your refrigerated section (that usually has most of the fat taken out). I think combining the two gives it a great, creamy texture and my sweetener of choice for this recipe is honey.
You can also feel good about eating this tasty dessert. Since it is made with coconut milk it contains MCFA (medium chain fatty acids) which is a heart healthy fat that is metabolized in the liver very quickly. It is also high in lauric acid which can aid in boosting your immune system.
We hope you enjoy this recipe — it uses a NO ice cream mixer method that is easy and fast…just pop it into your freezer!
Makes 10 Servings (Serving Size 3/4 cup)
Ingredients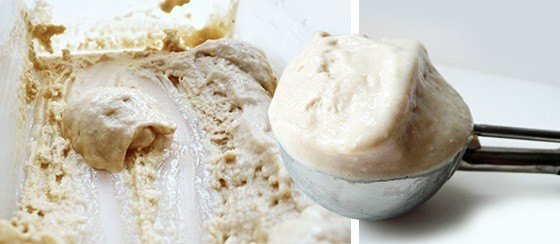 1 3/4 cup canned coconut milk (13.66 oz can)
1 3/4 cup coconut milk (any brand from a carton)
1/3 cup of honey
1 tbl pure vanilla extract
3 scoops (40 grams) Vital Whey Natural
Directions
1. In a bowl combine both types of coconut milk, honey, vanilla extract and Vital Whey Natural.
2. Beat with a wisk or hand mixer for 2-3 minutes until mixture is smooth and there are no lumps.
3. Pour into a freezer safe bowl and cover tightly with a lid, and pop it into the freezer for at least an hour and a half. As soon as the mixture is just starting to firm up take it out of the freezer and wisk it vigorously. This is an important step because it adds a light creamy texture to the final product.
Which Well Wisdom whey protein should I use in my recipe?
Special Instructions
To minimize potential damage to the fragile protein components, please take the following into consideration if using a blender:
Avoid highly

acidic fruits

or juices (citrus, pineapple, kefir, etc). To best maintain the native proteins within Well Wisdom's Proserum, our whey is not subjected to any acid treatment during manufacture, and we recommend avoiding acidic ingredients when consuming our products.

Avoid adding whey to any HOT liquids. Again, Proserum is minimally processed and it is best to avoid adding any additional heat with your smoothie.

For least amount of agitation, it is best to add all other ingredients in your smoothie and blend them first. Add whey protein at the end, and blend for a few seconds to ensure a smooth mix. Now you have a healthy vanilla ice cream recipe that is good for you!
Nutritional Information
Amount Per Serving

Protein Calories Total Fat Carbs
5g 142 8g 12g
Latest posts by welladmin
(see all)