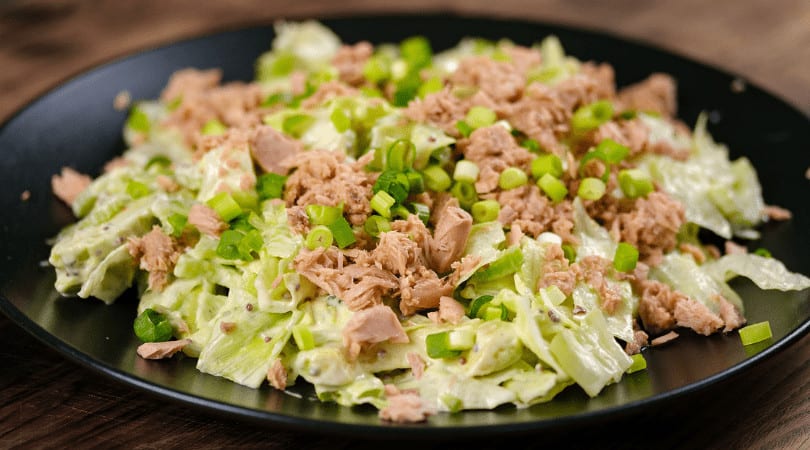 1 Cup Canned low sodium cannellini beans, drained and rinsed

¼ Cup Finely chopped fresh herbs (dill or parsley)

¼ Cup Plain whole milk Greek yogurt

1-2 TBSPs Lemon juice

1 TSP Bioactive Colostrum

2 5-oz Cans white albacore tuna in water, drained

2 Stalks Celery, finely chopped

Salt and ground black pepper, to taste
Canned tuna is a convenient and tasty source of lean protein, with over 25 grams of protein per serving. If you're looking for a way to pump up the protein content of your tuna salad, we think you'll love this white bean and tuna salad recipe.
Beans are an excellent source of plant-based protein and good-for-your-gut fiber. The beans in this tuna and white bean salad increase the protein to 40 grams per serving. Protein is essential for healthy bones. Tuna also contains vitamin D and calcium, which are essential for building and maintaining strong bones.
Customize your white bean and tuna salad with herbs, grated garlic, other veggies like chopped red bell pepper or cucumber, or even some diced avocado. Enjoy by itself, on toast, with crackers, or rolled in lettuce wraps for a low-carb option.
This bean and tuna salad recipe calls for tuna packed in water, but you could certainly substitute tuna packed in olive oil if you prefer that flavor or need a bit of extra fat in your meal. For the highest quality tuna salad, look for canned tuna that has been wild-caught from a brand that follows sustainable fishing practices.
Total Time: 10 minutes; Yield: 2 servings
Whisk together the yogurt and lemon juice in a small bowl. Stir in the colostrum until the powder is no longer visible. Then, stir in the herbs.

Place beans in a mixing bowl and use a fork or potato masher to mash the beans until they have a chunky texture.

Add the tuna and celery to the same bowl as the beans, using a fork to flake the fish apart as needed.

Pour the yogurt mixture over the beans and tuna and stir to combine well. Season with salt and ground black pepper to taste. Serve or chill the salad until ready to eat.
Latest posts by Ana Reisdorf, RD
(see all)