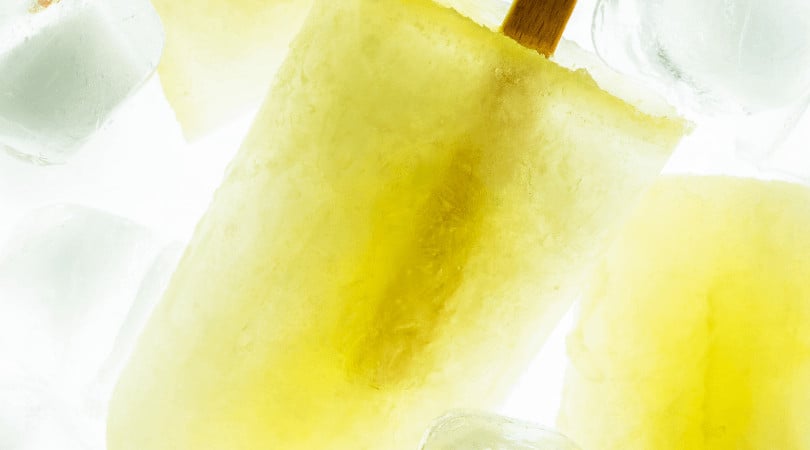 1 Tea bag of Matcha Green Tea

1 Cup of hot water

1 Scoop Vital Whey Vanilla

1 TSP Honey or 1 tsp Monk Fruit
Do you know what matcha green tea is? Matcha is a powder made from the green tea plant called Camellia sinensis. But it is different from what is traditionally referred to as "green tea". Matcha is slightly sweeter with a more intense flavor. 
The benefits of matcha are similar to green tea. It is high in antioxidants, particularly one called EGCG. This powerful antioxidant is protective of the heart, brain and may lower the risk of cancer. 
As a beverage, matcha is traditionally blended with creamy liquids like milk, to create lattes with a frothy texture. 
For our matcha green tea ice pop recipe we mixed matcha with our Vital Whey Vanilla which we used as the "creamy liquid". Our Vital Whey is not only creamy, sweet, and delicious it also packs 15 grams of protein per scoop.
To round out this matcha green tea dessert recipe, we also recommend adding a teaspoon of a natural sweetener like honey or Monk fruit. The flavor of matcha can be a bit intense, so the sweetener can help cut back the bitterness. 
Once you make these delicious pops, keep the matcha green tea ice pops in the freezer and pull them out any time you are in need of a refreshing, nutritious treat. 
Serving size: 1 pop (makes 2)
Brew tea bag in hot water according to tea bag instructions.         

While warm add in your honey or monk fruit and mix until it dissolves.

After the tea has cooled down to room temperature mix in Vital Whey Vanilla.

Pour mixture into two 4 oz. ice pops and let freeze for 4 hours before enjoying.
Latest posts by Ana Reisdorf, RD
(see all)